5 artículos encontrados
MOSTRANDO 1-5 de 5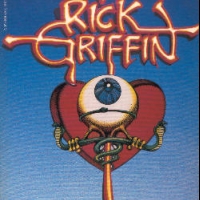 Rick Griffin by Gordon McClellandrick griffin 1944 -1991..fue uno de los mas importantes e influyentes dibujantes y artistas  en los 60`s y 70`s,creo carteles para grupos y musicos,tambien diseño portadas de discos,comix..etc..que ya son obras de arte e historia del rock.limitada edic. de este fantasico libro con su obra en todos los terrenos en que participo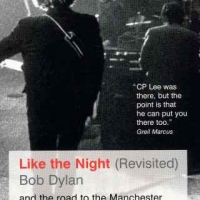 like the night - revisited
!! SOLO 5.99 !!
GRAN PRECIO...existencias limitadas...!!!En Like the night de C.P. Lee (una crónica reciente de la gira europea que se detiene en Manchester, la actuación en la ciudad natal del autor) las fotos muestran rostros que observan absortos a pocos pasos detrás de la batería, y que literalmente rodean a la banda.(en ingles)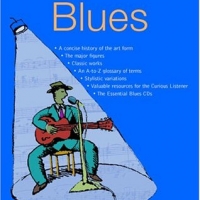 The NPR Curious Listener's Guide to Blues
...existencias limitadas...!!!http://www.allaboutjazz.com/php/article.php?id=17521Product Details Paperback: 288 pages Publisher: Perigee Trade (February 1, 2005) Language: English ISBN-10: 039953072X ISBN-13: 978-0399530722 Resumen: Blues (NPR Curious Listener's Guide). Examining the changing face of the genre from its beginnings at the end of the 19th century to its international popularity today, this book traces the social climate that inspired the blues and takes a look at the unmistakable influences that blues had on 20th-century music. Includes information on performances from Muddy Waters to Eric Clapton.National Public Radio has published "curious listener's" guides to a number of musical types, including classical, opera, folk, popular, and celtic. With its recent, "The NPR Curious Listener's Guide to Blues" (2005), NPR offers a sympathetic, thoughtful, and broad-based guide to a uniquely American and African American music. The author, David Evans, is Professor of Music at the University of Memphis where he has designed a program in ethnomusicology with a specific specialization in southern folk and popular music. He has written widely on the blues and received a Grammy in 2003 for his liner notes to a seven-CD collection, "Screamin' and Hollering the Blues, The Worlds of Charley Patton." Although the blues have received much popular attention in recent years, it is gratifying to see the increased amount of serious, scholarly study that the music is receiving. It is long overdue. Evans has written an introductory account of the blues that will, indeed, whet the appetite of the new listener, but he has done much more. He treats the music seriously, with an obvious love, and without stereotyping or hype. There is much to be learned from his book about the music, its history, its performers, and its place in American life. The "blues" are notoriously difficult to define or to categorize, but Evans stresses that "[a]bove all else, blues music is about conveying personal feeling and, in so doing, reaching others and establishing a sense of life-affirming solidarity." (p. 165) With all its learning, this book keeps the emotional, personal core of the music at its center. Evans also describes in succinct, non-technical language the formal characteristics of the blues, the use of blue notes and chordal patterns, and the various types of interplay in the blues between vocal and instrumental lines. A chapter titled "the Language of the Blues" offers good basic guidance not only to the blues but to elementary music theory as well. The early chapters of the book offer discussions of the origins of the blues near the beginning of the 20th century, and of its pioneer recordings. He discusses the varieties of the blues that have developed in its now century-long history, including the classic or vaudeville blues, country, folk blues, swing, and jump, electric blues, Chicago blues and much else through the appropriation of much of the blues sound by British and American rock and roll performers. Evans also offers three related chapters giving biographies of many famous blues artists, detailed discussions of fifty blues songs, chosen for their excellence and representative character, and fifty blues CDs. These songs and CDs are well-chosen and non-dogmatically presented. They will give the new listener a cross-section of the types of music and artists that have formed the blues. The lists will form the basis for endless listening and enjoyment and will encourage the new listener to explore the blues further. Evans's concluding chapter includes a guide to books, magazines and websites devoted to the blues. This book will appeal both to newcomers to the blues and to those who know and love the music. Most importantly, Evans shows the reader that the blues are not merely a product of "pop" culture, but rather are a serious, influential and passionate American music that will amply repay attention and study. Robin Friedman
chronicles, volume one
293 pag. !! NUEVO !!!!! ULTIMA COPIA !!
...existencias limitadas...!!!Book Description (en ingles) nuevo !! Revelador, poético, apasionado e ingenioso, este primer volumen de las memorias es una ventana fascinante a las ideas de Bob Dylan y las influencias que lo marcaron.La voz de Dylan es inconfundiblemente americana: de espíritu generoso, comprometida, fantasiosa y rítmica.Las incomparables dotes de narrador y la exquisita expresividad que constituyen el sello distintivo de su música hacen de Crónicas una reflexión penetrante sobre la vida y sobre las personas y los lugares que moldearon al hombre y su arte. Dylan alterna observaciones elegiacas con retazos de recuerdos aderezados con comentarios agudos e incisivos. Los relatos de sus incursiones a otros lugares como Nueva Orleans, Woodstock, Minnesota y el Oeste convierten a Crónicas en un vívido recordatorio personal de una época irrepetible.Esta obra se complementa magníficamente con Bob Dylan: El Álbum 1956-1996, libro de recuerdos interactivos para el lector que acompaña al documental de Martin Scorsese "No direction home: Bob Dylan",
proof
TAPA DURA, 132 PAG. !! Bob Dylan The Grateful Dead Janis Joplin THE Beatles .. NUEVO !!
SENSACIONAL LIBRO DE FOTOGRAFIAS DEL MAS GRANDE FOTOGRAFO DE TODOS LOS TIEMPOS DEL ROCK..!!GRAN TAMAÑO,LUJOSA EDICION CON TAPAS DURAS Y PAPEL DE GRAN CALIDAD..IMPRESCINDIBLE !!!!., es nuevo !! JIM MARSHALL A ESTADO PRESENTE EN LOS MAS IMPORTANTES ACONTECIMIENTOS DEL LA HISTORIA DEL ROCK,EL REGISTRO CON SU CAMARA MOMENTOS E IMAGENES UNICAS,IRREPETIBLES Y QUE SEGURO PASARAS HORAS CONTENPLANDO. Mencionar juntos a Bob Dylan, The Beatles, Johnny Cash, Rolling Stones, Neil Young, Ray Charles, Thelonius Monk, John Coltrane, Miles Davis y Jimi Hendrix es tomar un puñado de la mejor música popular que se haya hecho durante el siglo pasado. Jim Marshall, el hombre que inspira este reportaje, los fotografió a todos ellos en algún momento de su carrera.