8 artículos encontrados
MOSTRANDO 1-8 de 8
Rick Griffin by Gordon McClellandrick griffin 1944 -1991..fue uno de los mas importantes e influyentes dibujantes y artistas  en los 60`s y 70`s,creo carteles para grupos y musicos,tambien diseño portadas de discos,comix..etc..que ya son obras de arte e historia del rock.limitada edic. de este fantasico libro con su obra en todos los terrenos en que participo
Virgin Encyclopedias of Popular Music Series
543 paginas
"guia, The Virgin Encyclopedia 70..  increible libro de 543 paginas ..existencias limitadas...!! !Product details Hardcover: 544 pages Publisher: Virgin Books; Rev Ed edition (8 Aug 2002) Language English ISBN-10: 1852279478 ISBN-13: 978-1852279479 Here one may relive one's youth (or learn some history) from Abba down to singer-songwriter Warren Zevon. Sartorially the decade was one of extremes: compare the tartaned Bay City Rollers to the ridiculous hippieness of Wizzard, Kiss's comic-book style, Amanda Lear's disco leather decadence, Elton John's flamboyance and the austerity of the singer-songwriters. A particular pleasure is finding information on the more obscure hitmakers like R Dean Taylor (a solitary Canadian on Tamla Motown who gave us Indiana Wants Me & Gotta See Jane), UK experimentalists like Curved Air and East Of Eden, punk pioneers like X-Ray Spex and The Adverts. The more one reads, the more addictive this book becomes and the more you realize how rich and diverse the decade was. To think that side by side with the anger of the punk revolution there existed the hedonistic abandon of Disco -- the party of the 70s! Donna Summer, Boney M, MFSB, Sylvester and the P-Funkers are all here. There is also the Woodstock generation in the form of Matthews Southern Comfort, Don McLean, James Taylor, Joni Mitchell and Melanie. Other folk artists include Steeleye Span and Fairport Convention. Megastars like David Bowie, Neil Diamond and the Bee Gees merit their many pages but it is also heartening to see little-known reggae acts like Bob & Marcia (The Pied Piper) and Dave & Ansil Collins (Double Barrel) getting a mention. By the way, anyone wants to dispute the fact that Bowie produced his best work in this decade? Think of 1975's Young Americans, 1976's Station To Staion and the electronic cycle of Low and Heroes. But the 70s was also the decade of the teenyboper and you'll find them here: The Partridge Family, David Cassidy, The Osmonds nd Leif Garrett. For sheer variety and the essence of pop, the 70s cannot be rivaled. Nmes like Dawn (Knock Three Times)evoke tender childhood memories. The entries are informative and a pleasure to read. Perhaps there could have been more extensive discographies. All in all a fascinating read for nostalgists, the music researcher and music lovers of all ages and persuasions.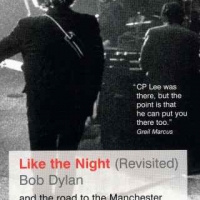 like the night - revisited
!! SOLO 5.99 !!
GRAN PRECIO...existencias limitadas...!!!En Like the night de C.P. Lee (una crónica reciente de la gira europea que se detiene en Manchester, la actuación en la ciudad natal del autor) las fotos muestran rostros que observan absortos a pocos pasos detrás de la batería, y que literalmente rodean a la banda.(en ingles)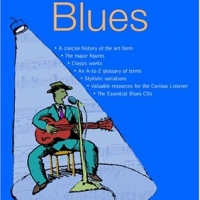 The NPR Curious Listener's Guide to Blues
...existencias limitadas...!!!http://www.allaboutjazz.com/php/article.php?id=17521Product Details Paperback: 288 pages Publisher: Perigee Trade (February 1, 2005) Language: English ISBN-10: 039953072X ISBN-13: 978-0399530722 Resumen: Blues (NPR Curious Listener's Guide). Examining the changing face of the genre from its beginnings at the end of the 19th century to its international popularity today, this book traces the social climate that inspired the blues and takes a look at the unmistakable influences that blues had on 20th-century music. Includes information on performances from Muddy Waters to Eric Clapton.National Public Radio has published "curious listener's" guides to a number of musical types, including classical, opera, folk, popular, and celtic. With its recent, "The NPR Curious Listener's Guide to Blues" (2005), NPR offers a sympathetic, thoughtful, and broad-based guide to a uniquely American and African American music. The author, David Evans, is Professor of Music at the University of Memphis where he has designed a program in ethnomusicology with a specific specialization in southern folk and popular music. He has written widely on the blues and received a Grammy in 2003 for his liner notes to a seven-CD collection, "Screamin' and Hollering the Blues, The Worlds of Charley Patton." Although the blues have received much popular attention in recent years, it is gratifying to see the increased amount of serious, scholarly study that the music is receiving. It is long overdue. Evans has written an introductory account of the blues that will, indeed, whet the appetite of the new listener, but he has done much more. He treats the music seriously, with an obvious love, and without stereotyping or hype. There is much to be learned from his book about the music, its history, its performers, and its place in American life. The "blues" are notoriously difficult to define or to categorize, but Evans stresses that "[a]bove all else, blues music is about conveying personal feeling and, in so doing, reaching others and establishing a sense of life-affirming solidarity." (p. 165) With all its learning, this book keeps the emotional, personal core of the music at its center. Evans also describes in succinct, non-technical language the formal characteristics of the blues, the use of blue notes and chordal patterns, and the various types of interplay in the blues between vocal and instrumental lines. A chapter titled "the Language of the Blues" offers good basic guidance not only to the blues but to elementary music theory as well. The early chapters of the book offer discussions of the origins of the blues near the beginning of the 20th century, and of its pioneer recordings. He discusses the varieties of the blues that have developed in its now century-long history, including the classic or vaudeville blues, country, folk blues, swing, and jump, electric blues, Chicago blues and much else through the appropriation of much of the blues sound by British and American rock and roll performers. Evans also offers three related chapters giving biographies of many famous blues artists, detailed discussions of fifty blues songs, chosen for their excellence and representative character, and fifty blues CDs. These songs and CDs are well-chosen and non-dogmatically presented. They will give the new listener a cross-section of the types of music and artists that have formed the blues. The lists will form the basis for endless listening and enjoyment and will encourage the new listener to explore the blues further. Evans's concluding chapter includes a guide to books, magazines and websites devoted to the blues. This book will appeal both to newcomers to the blues and to those who know and love the music. Most importantly, Evans shows the reader that the blues are not merely a product of "pop" culture, but rather are a serious, influential and passionate American music that will amply repay attention and study. Robin Friedman
chronicles, volume one
293 pag. !! NUEVO !!!!! ULTIMA COPIA !!
...existencias limitadas...!!!Book Description (en ingles) nuevo !! Revelador, poético, apasionado e ingenioso, este primer volumen de las memorias es una ventana fascinante a las ideas de Bob Dylan y las influencias que lo marcaron.La voz de Dylan es inconfundiblemente americana: de espíritu generoso, comprometida, fantasiosa y rítmica.Las incomparables dotes de narrador y la exquisita expresividad que constituyen el sello distintivo de su música hacen de Crónicas una reflexión penetrante sobre la vida y sobre las personas y los lugares que moldearon al hombre y su arte. Dylan alterna observaciones elegiacas con retazos de recuerdos aderezados con comentarios agudos e incisivos. Los relatos de sus incursiones a otros lugares como Nueva Orleans, Woodstock, Minnesota y el Oeste convierten a Crónicas en un vívido recordatorio personal de una época irrepetible.Esta obra se complementa magníficamente con Bob Dylan: El Álbum 1956-1996, libro de recuerdos interactivos para el lector que acompaña al documental de Martin Scorsese "No direction home: Bob Dylan",
proof
TAPA DURA, 132 PAG. !! Bob Dylan The Grateful Dead Janis Joplin THE Beatles .. NUEVO !!
SENSACIONAL LIBRO DE FOTOGRAFIAS DEL MAS GRANDE FOTOGRAFO DE TODOS LOS TIEMPOS DEL ROCK..!!GRAN TAMAÑO,LUJOSA EDICION CON TAPAS DURAS Y PAPEL DE GRAN CALIDAD..IMPRESCINDIBLE !!!!., es nuevo !! JIM MARSHALL A ESTADO PRESENTE EN LOS MAS IMPORTANTES ACONTECIMIENTOS DEL LA HISTORIA DEL ROCK,EL REGISTRO CON SU CAMARA MOMENTOS E IMAGENES UNICAS,IRREPETIBLES Y QUE SEGURO PASARAS HORAS CONTENPLANDO. Mencionar juntos a Bob Dylan, The Beatles, Johnny Cash, Rolling Stones, Neil Young, Ray Charles, Thelonius Monk, John Coltrane, Miles Davis y Jimi Hendrix es tomar un puñado de la mejor música popular que se haya hecho durante el siglo pasado. Jim Marshall, el hombre que inspira este reportaje, los fotografió a todos ellos en algún momento de su carrera.
the art of the beatles
Walker Art Gallery ORIGINAL Catalogue, RARO, 80 PAG. !! COLLECTORS !!
SE TRATA DE UN LIBRO CATALOGO,1ª EDIC. QUE SE EDITO EN 1984 PARA EXPOSICION DE ARTICULOS REALACIONADOS CON EL GRUPO EN LA GALERIA WALKER ART GALLERY DE LIVERPOOL,TODAS LAS FOTOGRAFRIAS ESTAN PERFECTAMENTE EXPLICADAS Y COMENTADAS CON DETALLES.MUY COLECCIONABLE PARA CUALQUIER BUEN FAN,LA HISTORIA DE BEATLES ESTA AQUI !! THE ART OF THE BEATLES 'Liverpool: Walkers Gallery' Original 1st Issue 1984 'Merseyside Council' Published A4 Size Softback Exhibition Book Looking At Rare 'Beatles' Memorabilia (Photo's, Art, Records Etc), The Book Has 80 Heavy Gauge Paper Pages And Carries Numerous Colour And B/W Photos Of The Exhibits On Display With Text To Accompany. The Book Was Pressed For An Exhibition That Was Being Shown At The 'Walker Gallery' (Liverpool) Between May 1984 Till September 1984. Measures 280mm x 210mm And Comes To Auction In Excellent Condition (Unclipped).
Meet The Beatles: A Cultural History Of The Band That Shook Youth, Gender, And The World
!! SOLO 5.99 !!
...existencias limitadas...!!!Book Description (en ingles)Meet The Beatles: A Cultural History Of The Band That Shook Youth, Gender, And The WorldPublisher's NoteEditorial Reviews From Publishers Weekly Journalist Stark wants to tell the story of John, Paul, George and Ringo in a "somewhat new way," focusing as much on the cultural trends that produced the Beatles—and the trends they created—as on the Fab Four themselves. He explores how the band's 1964 arrival in America coincided with both the adolescent explosion of the baby boomers and the cultural void left by Kennedy's assassination. He then backtracks to the Beatles' childhoods in Liverpool, a city with traditions of absent fathers, strong mothers and permissive attitudes toward androgyny—all major elements in the Beatles' music. Their moptop haircuts? A combination of "mild gender-bending" and German art college chic. Their trademark wit? Inspired by the Goon Show, a popular BBC radio program. Their long-term impact? Practically impossible to overestimate, as Stark finds their influence on '60s protest movements, drug culture, women's liberation and more. Stark provides a thorough biography of the band and includes bits of trivia, such as the band's 1960 gig playing backup to a stripper. Throughout, Stark is sharp and insightful, even when he wades into the psychoanalytic waters of the John/Yoko and Paul/Linda relationships. Photos. Agent, Nat Sobel. (June 1) Copyright © Reed Business Information, a division of Reed Elsevier Inc. All rights reserved. From The Washington Post's Book World/washingtonpost.com "It was really just pushing frontiers, that's all we were doing," Paul McCartney told an interviewer in 1988. But exactly which frontiers did McCartney and his band mates in the Beatles -- founder John Lennon, George Harrison and Ringo Starr -- push during the eight years they recorded together, beginning in 1962? What was it about the brilliant lads from Liverpool, their backgrounds, personalities, appearance and outlook, that enabled them to succeed so wildly? And what effects did their challenge to the established order unleash across the universe, both in their own time and over the three decades that have passed since their acrimonious breakup in 1970? These and other inherently elusive questions about modern history's most influential entertainers preoccupy Meet the Beatles, by Steven D. Stark. An acclaimed pop culture commentator for NPR and CNN, Stark has produced a volume worthy of his subjects, treating the band with the seriousness that a phenomenon of its magnitude warrants. Thus highbrow literary allusions (Keats, Wordsworth, Paglia) find easy companionship alongside quotations from rock periodicals such as Mersey Beat and Crawdaddy. Stark also spent considerable time in Liverpool and conducted more than 100 interviews with figures ranging from Yoko Ono to screaming fans relegated to the upper tiers of Shea Stadium (both surviving Beatles declined to be interviewed). The result is a highly readable, though by no means exhaustive, recapitulation of the band's improbable rise from the bleak, bombed-out streets of postwar Liverpool to the pinnacle of all media -- "entry into the modern mind," as writer Mikal Gilmore put it. What makes Stark's book new and noteworthy is his emphasis on gender issues. This was not a wholly unpredictable development. With the passage of time and the deaths of Lennon and Harrison, the Beatles inevitably became the stuff of academic literature, both detached and politicized. Someday (when we're dreaming), the boys' complete rehearsal sessions will be available for scholarly review and Beatles Studies Departments will flourish accordingly, all as prelude to an even deeper Beatlification, wherein all four -- yes, Ringo, too -- will be regarded not merely as supremely gifted performance geniuses, but also as singularly foresighted evangelists, Thinkers on a par with Christ -- as Lennon so audaciously observed in 1966, when he pronounced his band more popular than Jesus -- Marx and Freud. "The Beatles helped feminize the culture," Stark writes, in part because they usually "displayed a more sympathetic attitude to women in their songs than most other rock writers." In addition, the band "not only sounded and looked feminine because of their style and their hair; they were more feminine in their group dynamic." Key to this inadvertent revolution were the deaths of Lennon's and McCartney's mothers when each Beatle was still in his teens (the "Julia" and "Mother Mary" immortalized on the "White" and "Let It Be" albums, respectively). These deeply traumatic events had the effect, Stark argues, of repeatedly driving both composers toward strong women who shaped them at every turn: Mona Best, mother of early drummer Pete and provider of the band's first regular gigs, at the Casbah Club she founded in her basement; Astrid Kirchherr, the German ingénue who gave the boys their distinctive haircuts and pushed them in the direction of her own black-leather art house sophistication; and later, Yoko Ono and Linda Eastman, indomitable personalities who, at the close of the '60s, with Lennon and McCartney already drifting apart, "tended to spur their partners in opposite directions from one another, almost acting like lawyers in an ongoing dispute." Then there was the Beatles' most seminal influence: Brian Epstein, the upper-class closet homosexual who became their manager and catapulted them from the proto-punk mayhem of their Hamburg and Cavern Club performances to the more lucrative realm of recording studios, "The Ed Sullivan Show," world tours and "matching, somewhat unisex, collarless suits" -- costumes Stark suggests "tended to gloss over, rather than emphasize, any traditionally masculine elements of male appearance." The Beatles, we read, were uniquely tolerant, even embracing, of homosexuality, because they hailed, first, from England, where a long tradition of same-sex education encouraged cross-dressing in school plays and boarding school buggery, and more specifically from Liverpool, a port city whose "booming gay subculture" adopted the codes of life at sea, "where the repressive English laws against sodomy were rarely enforced" and sailors propagated "the notion that a man can be both macho and effeminate." Surely Stark is on to something that other appraisers of the group's appeal have either overlooked or ignored; in writing that the Beatles "challenged the definition that existed during their time of what it meant to be a man," the author rightly draws attention to the unmistakable difference between the laid-back way in which the four Englishmen became the world's most desperately desired men and the exaggerated simulations of sexual potency to which Elvis Presley resorted, a decade earlier, to achieve the same effect. In fact, the Beatles' throngs of female fans were larger, louder and lustier than those who greeted Presley. But was this the key to the Beatles' success? To accord such insights the prominence they enjoy in Meet the Beatles is like arguing that Michael Jordan's success derived not from his athletic prowess, but from his baldness -- unique, to be sure, integral, perhaps, but not central. It was, in the end, the Beatles' singularly exciting sound -- their reinvention of rock-and-roll, their fusion of disparate influences and styles, their blend of mordancy and humor, their entrancing voices and peerless craftsmanship -- yes, Ringo, too -- that explained their unprecedented success and enduring legend. The bottom line: Nobody did it better. Stark's impressive command of his material leads to fresh insights into every phase of the Beatles' career, but his fixation on gender issues undermines his work. He also presents highly questionable criticism of individual songs and albums. Of the "Please Please Me" single, released in 1963, Stark writes that it was the vocals and "utterly uncommon harmonies," and not the "rather simple instrumentation," that made the song a hit. Fans who have long thrilled to Ringo's machine-gun attack on that cut, unlike anything heard in rock-and-roll drumming to that point, might beg to differ. Likewise with Stark's claim that in the group's final three albums the "rage and disillusionment of the [late-'60s] era . . . were almost absent." "Helter Skelter" and "I, Me, Mine" are hardly lullabies. Finally, despite a lengthy bibliographical appendix, Stark seldom provides a specific citation for the thousands of factual assertions and quotes that form the corpus of his book. More times than a patient reader can stand, we are told that a Beatle "once said" something, or that, even more vaguely, "one observer" did. If Stark believes the Beatles deserve serious academic treatment, then their remarks, and remarks about them, deserve rigorous attribution in the form of traceable footnotes or endnotes. While we have no reason to doubt the author's claim that he worked diligently to "separate fact from fiction" -- an almost impossible task in the case of the Beatles -- his cavalier way with facts and quotes engenders suspicion as to whether Paul or George really "once said" all the things Stark attributes to them. When did Paul say, for example, "We're all really the same person. We're just four parts of the one"? Was it in 1964 -- or 1969? And wouldn't that context be crucial? What Stark lacks in methodology, he makes up in seriousness of purpose. Meet the Beatles is a thoughtful, provocative and ultimately valuable contribution to the literature of the Beatles, if only because it points the way to its future. As the likelihood of developing new factual information about the Liverpudlians grows ever fainter -- a trend with which biographers of Jesus, Marx and Freud are painfully familiar -- the field will increasingly consist of interpretive studies like Stark's, examining specific subjects and themes, some heretofore hidden from view and ripe for reconsideration, that recur in the Beatles' entwined lives and canon. And you know that can't be bad. Reviewed by James Rosen Copyright 2005, The Washington Post Co. All Rights Reserved.